Calendar
for Indoor Net Bookings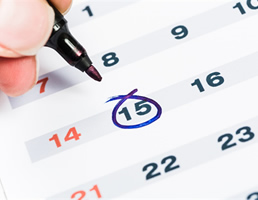 Process for Cricket Indoor Net Hire / Use:
Net availability times for bookings can be viewed on the calendar.
A PRE- BOOKING MUST BE MADE by contacting Garfield Charles 021 532 393 or Mark Medlicott 027 269 8654
** Please note 1 hour minimum booking required $20.00 per lane per hour.
When booking confirmed

The keys can be picked up from reception at the EA Networks Centre, 20 River Terrace, Ashburton.
Please sign in book at EA Centre
On arrival at Nets please sign book here as well for H&S requirements
At the end of your net session, please return the key to the EA networks Centre and sign in book the return of keys.

Payment must be made to Mid Canterbury Cricket - Bank Account Number: ANZ 06-0837-0343830-00 - Please reference your name and `net hire` in online payments.  
---
Latest News
WINTER TRAINING 2019
Venue: Ashburton Oval indoor nets located at the end of Park Lane.
Dates: Start September 2nd to September 26th - 4 sessions.
            Break over school holiday's
            Start back October 14th to October 25th – 2 sessions
Times: Monday - Thursday: 4-5pm, 5-6pm, 6-7pm and 7-8pm
Aim: To provide quality coaching to help prepare cricketers for the upcoming season with a focus on individual skill development across a three crucial parts of cricket in, batting, bowling and wicket keeping.
Session Plan: Players will work in pairs or small groups with a specific focus on different areas of batting, bowling and wicket keeping. Players will learn how to break down skills and then apply them to a game scenario against their peers.
Maximum group size = 8/session
What players need to bring: Sensible cricket attire that is also warm (cricket jersey's, hoodies, trackpants, etc.) Cricket gear, bat, gloves, pads, helmet etc. MC Cricket will provide a gear bag for those who don't have any. Players will also need drink bottles and any other important needs like asthma inhalers etc.
Cost and payment options: $100 (+GST i.e. $115) per player for the 6 sessions or $20 per session. Pay by cash or cheque to Mid Canterbury Cricket. Online banking account number: 06-0837-0343830-00 please use player's name and winter training as a reference.
coaching certification
 All coaches of teams playing junior cricket are required to be vetted, complete Vulnerable Children modules and online coaching modules as well as a practical session. If you have not received or lost the link to register, please follow the link and register and begin the courses. "Coaching Courses"
Note: If you do not complete the course you are putting the possibility of your team being allowed to play at risk! 
SEASON DRAWS
** The 2019/20 season draws will be available below when they become available.
---
---
Whether you're new to the game, or have played for many years; to play cricket for any Club in Mid Canterbury (NZ) you are required to register online via CricHQ.
** This is a rule of New Zealand Cricket, of which Mid Canterbury Cricket is a member.
Benefits of registration:
Life-long 24/7 access to your individual player stats and achievements
Receive your own match reports via email
Compare your stats with your team mates or your favourite BLACKCAPS and WHITE FERNS
Share your results with friends and family anywhere in the world.
Notifications of changes to training/matches/cancellations.
Access to exclusive cricket social network.
Get your talent recognised – coaches and selectors could be watching you!
Sign up for relevant news – note if you do not want to receive newsletters you can disable this part.
Instructions:
Below you will find your club name that links to your club registration page.
Click your club link and a new page opens
Near the top right you will see a green button that says;
"Registrations Open –  Register online" – click it and fill in your details.
I suggest signing in via Email
After filling in basics (name, email, age, country, region) click the next register button and fill in additional info.
Log out at top right when completed.
Allenton Registration  ::  Coldstream Registration
Lauriston Registration  :: Methven Registration
Technical Registration  ::  Ashburton College